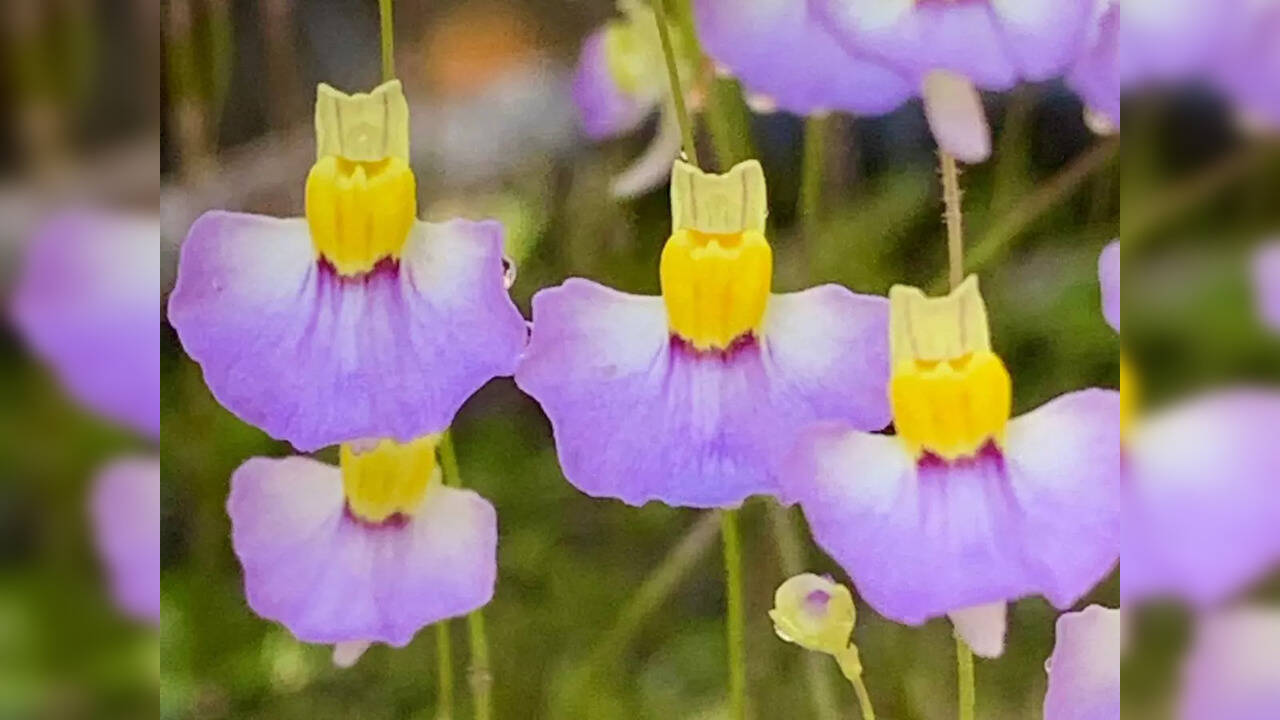 Extremely rare carnivorous plant species that traps insects discovered for the first time in Uttarakhand
Dehradun, Jun 25 (PTI) A very rare carnivorous plant species called Utricularia Furcellata has been discovered for the first time in the western Himalayan region, a senior official said on Saturday.
The detection of the rare species was made by a research team from the Uttarakhand Forest Department in the scenic Mandal Valley located in Chamoli district, Chief Conservator of Forests (Research) Sanjiv Chaturvedi said.
"This is the first sighting of the plant not just in Uttarakhand but in the entire western Himalayan region," he said.
Related News
Meet a couple of MPs who hired 4 guards and 6 dogs to protect the world's most expensive and rarest Miyazaki mangoes
Extremely rare natural pearl necklace sells for Rs 6.2 crore at Astaguru auction
The discovery by the Uttarakhand Forest Department team consisting of Range Officer Harish Negi and Junior Researcher Manoj Singh was published in the prestigious "Journal of Japanese Botany", a 106-year-old journal on taxonomy and plant botany which is considered one of the best in the field, said Caturvedi.
It is a proud moment for the Uttarakhand Forestry Department as it is the first finding of it that has been published in the prestigious journal, he said.
The discovery was part of a project to study insectivorous plants in Uttarakhand. This carnivorous plant belongs to a genus commonly called bladderwort, Chaturvedi said.
Related News
American man angry with his girlfriend bursts into Dallas art museum and leaves a trail of destruction worth Rs 40 crore
ITBP practices yoga at an amazing altitude of 22,850 feet in the snow-capped Himalayas
"It uses one of the most sophisticated and developed plant structures for the trap and the targets range from protozoa to insects, mosquito larvae and even young tadpoles," he said.
Its operation is based on a mechanical process by creating an area of ​​vacuum or negative pressure, to attract prey inside the trap door. Carnivorous plants are mainly found in fresh water and moist soils. They have a completely different way of organizing food and nutrition through clever trapping mechanisms, compared to the mode of photosynthesis in normal plants.
Carnivorous plants that typically grow on nutrient-poor soils have sparked new interest in the scientific community around the world due to their potential medicinal benefits, the official said. PTI
Except for the title, this the article has not been edited by Times Now News and is published from a syndicated feed.